THE KAURI COAST BUSINESS
List Business for:
Northland
[101]
[17]
[6]
[1]
[52]
[46]
[5]
[46]
[2]
[5]
[12]
[2]
[40]
[43]
[1]
[11]
[7]
[2]
[1]
[9]
[21]
[3]
[2]
[4]
[13]
[1]
[2]
[2]
[2]
[13]
[2]
[2]
[18]
[5]
[57]
TRAVEL AND TOURISM
[5]
[3]
Tourism Services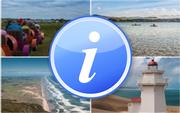 Virtual Visitor Information

We provide a comprehensive, impartial information service for Dargaville and surrounding districts and the Kauri Coast, for accommodation, activities, attractions and travel bookings. Discover a place of wild surf beaches, spectacular sand dunes, giant Kauri and mysterious ship wrecks. Ninety minutes north of Auckland, turn left at Brynderwyn and follow the Twin Coast Discovery Highway.
Dargaville

FreePh: 0800 23 46 36
ALL LISTINGS
Tourism Services
FreePh: 0800 23 46 36


Virtual Visitor Information
Dargaville